We all know the old real estate adage, 'location, location, location.' But to Andy, real estate is all about people. An Ole Miss alum with a background in marketing and finance, Andy has been a Nashville resident since 2004, and loves watching the exciting growth happening in his Music City.
More than a REALTOR®, Andy has obtained both the Seller and Buyer Specialization Designations, as well as Real Estate Negotiations Expert. He's also a Graduate, REALTOR® Institute (GRI), and is ranked in the Top 1% of the over 15,000 Real Estate Agents in Middle Tennessee! Clients feel empowered to make sound decisions when involved in a real estate transaction through quality conversation regarding the real estate process with our Nashville on the Move team and systems, and also with lenders, title companies and any vendor procured.
Whether a first time home buyer or an experienced emptor, Andy relishes the chance to help his clients, both new and returning, see their dreams become reality. After all, buying a house is a great investment! It's an investment in joy, shelter, laughter, memories, family and community. Making a decision that big requires trust in the person guiding the process. Selling this great investment requires a confident understanding of the market and parties involved, to yield the greatest returns.
When he's not working, you can find Andy breaking a sweat in his garage gym or exploring the outdoors with his wife and three children.
Awards & Designations
• Top 5 Group for Most Units Sold & Total Volume at Keller Williams® Realty Green Hills in 2018
• Top 3 Group for Most Units Sold & Total Volume at Keller Williams® Realty Green Hills in 2019
• Top 3 Group for Highest YTI GCI at Keller Williams® Realty Green Hills in August and November 2020
• Top 3 Group for Highest GCI at Keller Williams® Realty Green Hills for 2020
• Top 100 Millionaire Real Estate Agent (MREA) Groups in the Southeast Region of Keller Williams® Realty for 2020
• Agent Leadership Council at Keller Williams® Realty Green Hills in 2020
• Featured Agent in Top 300 REALTORS® in Nashville, Tennessee for 2020 (of over 15,000 Agents)
• Agent Leadership Council at Keller Williams® Realty Green Hills in 2021
• Featured Agent in February 2021 Issue of Nashville Real Producers Magazine
• Top 5 Group for Highest YTI GCI at Keller Williams® Realty Green Hills in March 2021
• Professional Designations: Licensed Real Estate Advisor (REALTOR®), Accredited Buyer Representative (ABR®), Seller Representative Specialist (SRS®), Real Estate Negotiations Expert (RENE), and Graduate, REALTOR® Institute (GRI)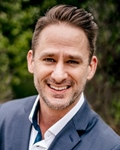 Andy Hunt
REALTOR®, ABR®, SRS®, RENE, GRI
Nashville on the Move
30 Burton Hills Blvd Suite 400